The Safe2Buy certificate is the essential certificate to ensure total confidence for a property's gas, electrics and drains.
The certificate brings the gas safety, electrical safety and drain inspection certificates together making one complete premium certificate with unrivalled quality.
Making the home safe and desirable for buyers, speeds up the safe process and eliminates renegotiation for the seller.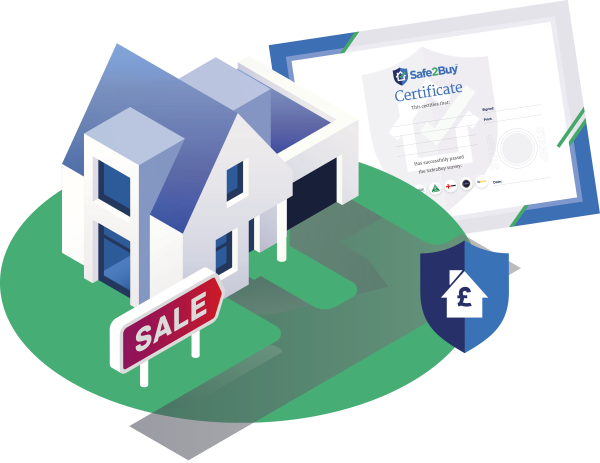 Use our fixed price calculator
It has never been easier to have exceptional safety checks when purchasing a new property. Use the calculator below to get a fixed-price quotation for your property, then register for a FREE account to buy. Our costs are tailored to your property meaning no unnecessary costs. With just one online payment, your gas, electrics and drains are comprehensively inspected, tested and certified.
Choose from each category below then click Get your quote
Your Safe2Buy Quote is: £200 . Register now
With the Safe2Buy certificate, it couldn't be easier to certify your home and ensure your safety.
Are you sure the utilities and appliances are safe? Do you have complete confidence in the gas, electrics and drains? If the answer is no, then you should think about having a Safe2Buy certificate. Let us organise safety inspections by approved engineers and give you one less thing to worry about on moving day.
Use our free, no obligation quote to see just how much your safety will cost. Choose to have your gas pipework, appliances and carbon monoxide tested; choose to fully test electrical cables, fuse boards and accessories; choose to have CCTV footage of your drain pipework to ensure no holes and good flow rate OR choose to book all 3 and confirm complete safety with the Safe2Buy certificate.

Once you have registered, your certificate request will be sent to all Safe2Buy approved engineers in your area. The engineers will accept the booking and each engineer will contact you individually or they will contact the estate agent directly to confirm the appointment. You can check the process of the job and download certificates as soon as they are completed through your account, meaning you have complete control.
After having your gas, electrics and drains fully inspected and tested, you will receive your Safe2Buy certificate. This will give you complete reassurance that all your utilities are as they should be, giving you one less thing to worry about. Knowing your home is safe, certified and up to current regulations, is the best way to start your life in your new home.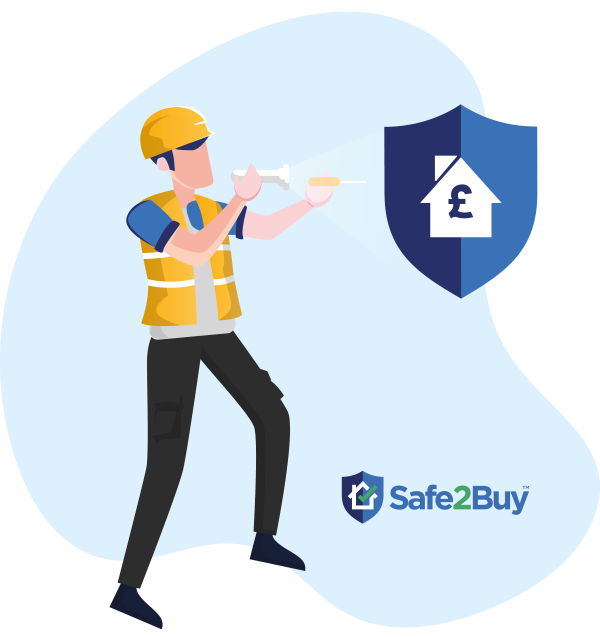 Safe2Buy
Approved Engineers
Safe2Buy selects the most trusted and reliable engineers to work with. We have personally verified their certificates to ensure they are fully qualified for the job and each engineer is continually reviewed throughout the year.
The engineer's profile can be viewed before the appointment and each certificate produced is reviewed by our staff before it is sent to you.